Give Your Child
A HEAD START
In our preschools and nurseries, we support individuality and creativity.
We believe that every child is unique and has special
abilities that should be nurtured. That's why our classes and educational programs
are diverse and tailored to the individual
needs and interests of each child.
more
Explore and Grow with Us!
Our preschool is a place where your child will develop their skills in an atmosphere full of fun, love, and understanding. Educational activities, creative workshops, and a friendly environment await you. Enroll today!
more
Select your location
Discover who we are and what we offer.

Natural bilingualism
We apply the language immersion method. Children, from the moment they start their education in our facilities, are 'immersed' in an English-speaking environment. Full-day exposure to the foreign language allows them to naturally acquire it.

Future education
Instilling proper norms of conduct is as fundamental as teaching reading. We teach children the courage to explore the world, build healthy relationships with their surroundings, and recognize and control their emotions.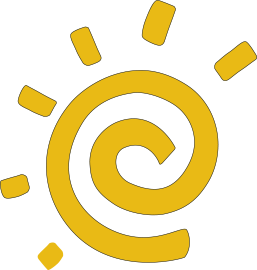 For 17 years,
we have been setting the highest
standards in preschool education.

Futureeducation
We emphasize the development of competencies that will enable confident navigation in the adult world, pursuing professions that are yet unknown, and utilizing tools that have not been invented yet.

Conscious nutrition
The health and well-being of our charges are our top priority, and a healthy diet is a key element in this process. We believe that healthy eating habits formed from an early age have a profound impact on one's entire later life. That's why we offer our children balanced, nutrient-rich meals that support their growth and health.
See a few highlights through the eyes of a preschooler at Sunny Buddies. Every moment spent at Sunny Buddies preschool is an unforgettable adventure, filled with joyful play, loud laughter, positive vibes, and boundless euphoria.
Every moment spent at Sunny Buddies is an unforgettable escapade filled with joyful play, loud laughter, positive vibes, and boundless euphoria.
Sunny Buddies is a unique place where your child will thrive in a friendly and eco-friendly environment.
In our preschools and nurseries, we focus on uninhibited development by following the child and their interests, all based on a nurturing approach without punishments or rewards in a bilingual setting.
development + bilingualism
health + Adriatic microclimate
respect + love + closeness
Sunny Buddies is an innovative, bilingual kindergarten where children thrive in an international environment. Our unique philosophy of positive discipline, without the use of punishments or rewards, fosters their independence and responsibility. Trust our approach for the full development of your child! #bilingualism #positivediscipline
Parents about us.
Find out who we are and what we offer.
I wholeheartedly recommend Sunny Buddies. Our daughter joined the nursery a year ago, even before she started walking, and she has felt perfectly at home from the beginning. The adaptation process went smoothly. Now, every morning, she can't wait to put on her shoes and go to the nursery. She's already using both Polish and English words, although she doesn't speak fully yet. The atmosphere is pleasant, there's constant communication, and a variety of developmental activities. Highly recommended.
Katarzyna Górka
The best kindergarten in Krakow! Very friendly staff, highly recommended! ❤️
Malgorzata Schooley
Our daughter has been attending Sunny Buddies for 2 months. After some unpleasant experiences with another nursery, we were determined to find the best place for her. At Sunny Buddies, we found caring teachers who support the child's development. Within the first few days, we knew it was the best choice. Our daughter's joy when entering the preschool, meeting the teachers, and willingly staying at Sunny Buddies, proves it. We are convinced that we can recommend this Preschool to anyone.
Justyna K
Fantastic preschool! The teachers provide plenty of creative activities while leaving space for normal children's play. The children are close-knit, which shows the brilliant atmosphere in the preschool. Much of the communication is in English, taught by native speakers, which has resulted in my child already speaking English with a great accent. Besides English, there are Spanish language classes and piano lessons, as well as cooking classes. Highly recommended, I wouldn't find a better preschool in this part of Krakow, possibly even anywhere else!
Magdalena Nikiel
In my opinion, it's the best nursery I've ever been to (and I checked many similar facilities before sending my child to a nursery). The most important advantages are:
Phenomenal atmosphere and staff focused on the child's needs; my child adapted to the nursery within one day (now, there are times when they cry when we pick them up because they want to stay longer). Teachers listen to parents and fulfill their expectations; if a child has specific needs, they are met.
The facility is very well-equipped with toys, all certified. Additionally, the decor is very pleasant.
The preschool has been checked by me legally and holds all the necessary registrations, permissions, and liability insurance. The owners of the company running the nursery have no criminal record and are not debtors. There have been no bankruptcy or similar proceedings against the company.
Due to the international character of the nursery (designed as a place for children from different countries and cultures), a child has the opportunity to learn tolerance and awareness that people are different and deserve equal respect.
Tomasz Banaś
Above all, great Director, who is present at the facility every day, making sure everything runs smoothly. She was the only one who honestly and directly answered all my questions (including uncomfortable ones). She was the only director I spoke with who didn't lie about anything.
The facility was also checked by me legally. It has all the necessary registrations, permits, and liability insurance to run a nursery/preschool. The owners of the company operating the nursery are not penalized and are not listed as debtors. No bankruptcy or similar proceedings have been initiated against the company.
Due to the nature of the nursery/preschool (designed as a place for children from different countries and cultures), a child has the opportunity to learn tolerance and awareness that people are different and deserve equal respect.
Tomasz Banaś
We discovered this preschool by accident during a walk. When we peeked through the windows, we were in awe of the equipment inside! During our first meeting, we spent over 2 hours, where our child played and explored the spaces. We quickly realized that the teachers are amazing and very caring (even for the adults). I can confidently say that it's a close-knit preschool, highly focused on the child and supporting them in every aspect. Additionally, it's genuinely bilingual. There are multilingual children (like mine) who are always understood. English is used all the time, not just for an hour a week. My child is very happy with this place, and I couldn't have imagined a better one!
Ewa Miranda
I highly recommend it to anyone who wants to take advantage of their child's potential for language acquisition. After just one week in the preschool, my child, who understood English but didn't want to speak it, started using full sentences. An additional advantage is the clean air inside the preschool, and the staff pays attention to smog alerts and adjusts the daily schedule to allow the children to go outside safely when possible. There are ladders and swings inside the preschool that the children use when they can't go outside for a walk. All caregivers are very approachable and engaged. There's a wide selection of additional activities and other attractions (e.g., theater visits for children, costume parties, photo sessions, etc.).
We are convinced that we can recommend this Preschool to anyone.
Anna Radwan
News
Discover the latest updates.
Get in touch with us.
Nasza lokalizacja

Czerwonego Prądnika 8/u2 i u3,
31-431 Kraków

Numer telefonu

Adres e-mail
Nasza lokalizacja

Konopczyńskiego 15
30-383 Kraków

Numer telefonu

Adres e-mail
Nasza lokalizacja

Krańcowa 13 (Budynek Korona)
33-300 Nowy Sącz

Numer telefonu

Adres e-mail